Snippets of news from last term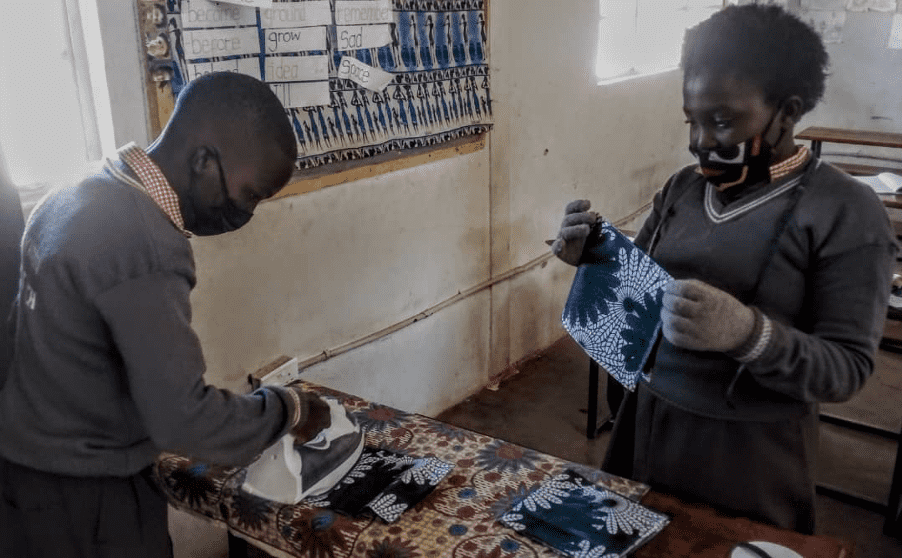 When grade 7, 9 & 12 pupils were allowed to return to school in June, they began with lessons in mask making. Our early years' teaching assistant, Mushiba Lubinda, is a trained tailor, and she taught all the pupils to measure, cut and sew their own personal masks.
As part of their Agricultural Science lessons, pupils contribute to planning, planting, caring and harvesting our large school garden. We use most of the produce from the garden in the school meals, but, in July, we had a glut of spinach so grade 9 & 12 pupils take some of what they had grown home as a gift for their families.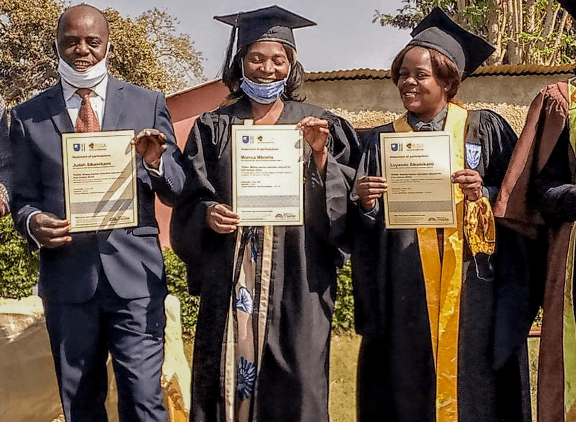 During the term, all Mukwashi teachers completed the UK Open University's 'Making Teacher Education Relevant for 21stCentury Africa' course led by the university's reputable TESSA (Teacher Education in Sub-Saharan Africa) team. We held an informal 'graduation' ceremony during school hours so pupils could see for themselves that learning never stops.